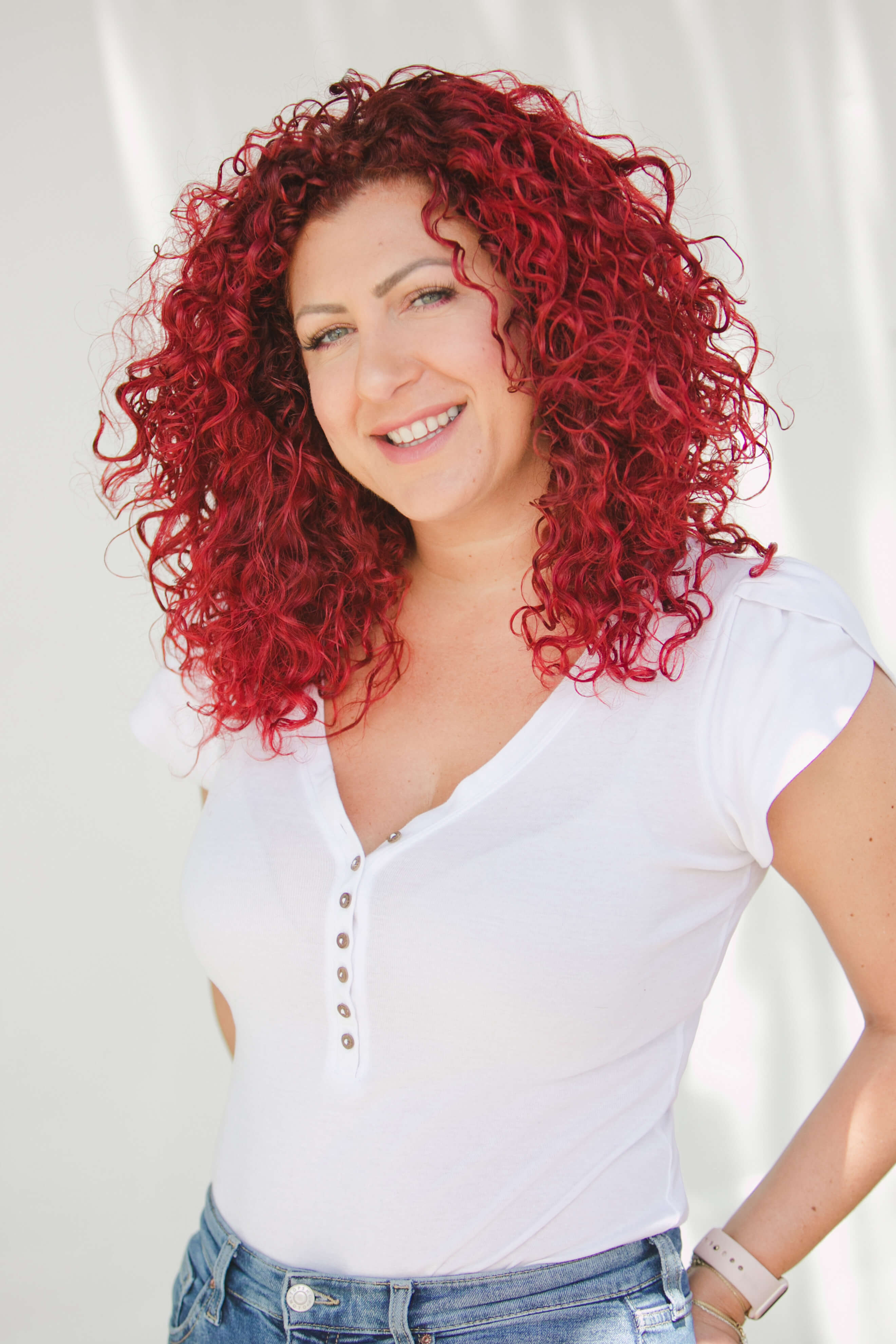 Specialties: Cut, Color and Extensions
Im certified in The Business of Bayalage, and with Cinderella Hair Extensions.
Best part of my job is connecting with my clients. Not only do I have the pleasure of doing their hair, I also get to connect with them on a personal level. I'm always honest about what is achievable and what is not regarding hair color. My main focus is to keep the integrity of hair as best as we can. I do my best to listen to my clients needs/wants and have a thorough consultation before coming to any decisions. This includes educating them on products and home care after a service. Very important for the client to follow what is recommended for them to do at home to help with integrity of their hair.
I love making them feel confident and beautiful, so when they walk out of the salon, they feel like they can take on any challenges whether at home or at work. Sometimes all you need is good hair to take on the world.
This error message is only visible to WordPress admins
Error: Access Token for marhair is not valid or has expired. Feed will not update.
There's an issue with the Instagram Access Token that you are using. Please obtain a new Access Token on the plugin's Settings page.
If you continue to have an issue with your Access Token then please see this FAQ for more information.
Error: No posts found.
Make sure this account has posts available on instagram.com.
Base Color/Root Touchup $125+
A color retouch is when a stylist applies a single color to your root area where the natural hair growth starts. This is the only place hair color is applied during a color retouch. Weather be covering gray, darkening or softening your root color.
Partial Highlighting $150+
Partial head highlights are usually placed around the face for a brightening or framing effect. If it hasn't been that long since your last highlighting service, or if your hair, especially the back, isn't that dark, just go with a partial.
Full Highlights $200+
Full head highlights is your full head being highlighted. "If your hair including the back is dark, you will need a full highlighting to brighten it up. "Highlights" is a general term that refers to strands of hair that are lighter than the base color they're being laid upon.
Balayage $250+
Balayage is a French colouring technique that was developed in the 1970s. It's a freehand technique where the colour is applied by hand rather than using the traditional foiling or cap highlighting techniques. Balayage can be used in even the shortest pixie crop however the best results is in hair below the shoulders.
Base Color and Highlights $250+
A base color and highlights is when a stylist applies a single color to your root area where the natural hair growth starts and at the same time Highlights your hair.
Beaded Row Extensions CR*
Waterfall Beaded Row method is linked causing a no slip secure application and an even 6-8 week grow out. WBR Matches density to density and is the first method to use a V section. This method works on every type of hair from fine to course.
Bleach Retouch CR*
Contact us to ask about our bleach retouching service.
Blow-dry/Diffuse $50+
Our blow dry and diffuse service.
Brazilian Blowout $250+
The Brazilian Blowout is a customizable smoothing treatment that creates a protein barrier around the hair shaft to improve the condition of the hair by eliminating frizz and smoothing the cuticle.
Color Gloss $75+
You may have heard the term 'hair gloss' before and been left with some confusion. Is hair gloss a colourant? a conditioner? a shine treatment? In a word, yes. Hair gloss is a relatively recent phenomenon that's changed people's hair colouring routines.
Corrective Color CR*
A corrective color service is something that involves two or more steps and results in a definite visual transformation. It is a "fix" of something done to the hair that was self inflicted at one time or over the course of months to years, or the outcome from what another colorist performed on your hair based on the desire at that time.
Creative Color CR*
Creative color is also known as a custom transformative color service here at Thairapy. This means you will be changing the color of your hair in its entirety giving you a definite visual change. This could mean going from a bright blonde to a rich hue of chocolate brown, exploring high-intensity pigments, or pretty pastels.
Extensions Consultation $100 (applied to service)
Visit us and we'll discuss the best type of extensions for your hair.
Hair Repair/Protein Treatment $50+
This is a "fix" of something done to the hair that was self inflicted at one time or over the course of months to years, or the outcome from what another colorist performed on your hair based on the desire at that time.
Hydrating Service $100+
Contact us about our hydrating service for dry hair.
Keratin Extensions CR*
These extensions consist of tiny strands of virgin (unprocessed) human hair. Unlike hair extensions that are sewn or taped to the hair, these extensions contain a keratin bond.
Micro Tip Extensions CR*
Micro Link (micro ring, micro bead) Hair Extensions are the smallest and most undetectable non-glue hair extensions technique available, which combines the strands of natural hair with the extension strand using tiny metal tubes.
Tape-in Extensions CR*
Tape in hair extensions are thin tape wefts, 1 inch wide pre-taped hair wefts, that get "taped-in" in between your own hair in "sandwich" like bonds. It is the most requested hair extension method in salons worldwide.
CR* – Consultation Required
In preparation for your appointment, please follow these simple instructions:
1. Marlene needs to see as much of your natural curl as possible. PLEASE DO NOT put your hair up in any hair ties, clips, hats, ponytails, braids, buns, headbands, wraps, etc.
2. Fresh hair is best, so Marlene prefers that you wash your hair the day/night before your appointment and please be sure to give yourself enough time so that it is AIR DRIED by the time you come in. Minimal to no styling products are preferred.
To book an appointment:
• Call 626.441.2062
or
If you are unable to keep your appointment, please notify the salon at least 48 hours in advance by calling 626.441.2062. Any appointment cancelled or rescheduled with less than a 48 hour notice, will be invoiced for 50% of the services booked.